Have you ever heard about Piada? Nope, not the Italian food item. We are referring to the restaurant chain based in the United States. If you have never tried out any food from Piada, then this is the sign you need – do it today because, honestly, you are missing out! But before you can visit your nearest Piada, scroll down to read an extensive review of the brand!
Checking Out The Piada Restaurant Chain: The Review You Needed!
Do you what is a Piada? A thin flatbread of Italian origin, but in this case, we are referring to the fast-casual restaurant chain in the United States, Piada, that serves a simple but delicious Italian menu.
Here's a basic overview of this restaurant chain!
| | |
| --- | --- |
| Brand | ➼ Piada |
| Founded | ➼ 2010 |
| Founder | ➼ Chris Doody |
| CEO | ➼ Chris Doody |
| Number Of Locations | ➼ 49 |
| Headquarters | ➼ Columbus, Ohio |
The table mentioned above is pretty compact, and we want to find out more! So without wasting a moment, scroll down to read about Piada Italian street food restaurant chain!
The Piada Menu:
Now, let's check out the delicious Piada menu. Scroll down and find out which ones are your favorite!
Handrolled Piadas:
Avocado Piada,
BLT Piada,
Chef's Favorite Piada, and
Mediterranean Piada.
Greens And Grains:
Deluxe Caesar,
Farmers Market,
Bacon And Blue, and
Power Bowl.
Tossed Pastas:
Carbonara Pasta,
Diavolo Pasta,
Basil Pesto Pasta, and
Marinara Pasta.
Street Sides:
Sweet Corn Salad,
Garlic Dough,
Lobster Bisque,
Parmesan/Pepperoni Piada Stick,
Grass-fed Meatballs,
Sweet Street Cookie/ Chocolate Brownie, and
Calamari & Hot Peppers.
Beverages:
Blackberry Hibiscus Lemonade,
Italian tea and sodas,
Soft Drinks,
Aquatica Panna Spring Water, and
San Pellegrino Sparkling Water.
Kids' Menu (12 And Under):
Kids Pasta,
Kids Piada Meatball, and
Chicken Fingers.
Create Your Own:
Have A Look :-
Silver Diner Review: Location, Menu, Operating Hours, Reviews !
The Piada Locations: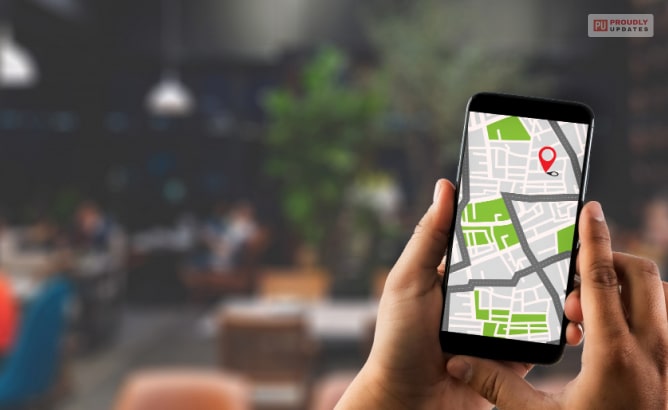 That was the Piada Italian street food menu – but did you know that the menu is associated with the locations? Yep! We have mentioned our favorite Piada locations with their timings mentioned below. The menu we mentioned is available in their locations – yep, that's the catch!
East Liberty:
| | |
| --- | --- |
| Hours | ➼ 10:45 AM – 10:00 PM |
| Phone | ➼ 412.688.6234 |
| Address | ➼ 5996 Centre Ave, Suite 202, Pittsburgh, PA 15206 |
Beachwood:
| | |
| --- | --- |
| Hours | ➼ 10:45 AM – 10:00 PM |
| Phone | ➼ 216.450.1093 |
| Address | ➼ 3870 Richmond Rd Beachwood, Oh 44122 |
Bexley:
| | |
| --- | --- |
| Hours | ➼ 10:45 AM – 10:00 PM |
| Phone | ➼ 614.754.1834 |
| Address | ➼ 2585 E Main St Bexley, Oh 43209 |
Grove City:
| | |
| --- | --- |
| Hours | ➼ 10:45 AM – 10:00 PM |
| Phone | ➼ 614.808.4200 |
| Address | ➼ 4139 Buckeye Parkway Grove City, Oh 43123 |
Park West:
| | |
| --- | --- |
| Hours | ➼ 10:45 AM – 10:00 PM |
| Phone | ➼ 919.371.0787 |
| Address | ➼ 2016 Market Center Drive Morrisville, Nc 27560 |
University Place:
| | |
| --- | --- |
| Hours | ➼ 10:45 AM – 10:00 PM. |
| Phone | ➼ 704.885.1456 |
| Address | ➼ 8932 J M Keynes Drive Suite 120 Charlotte, Nc 28262 |
Florence:
| | |
| --- | --- |
| Hours | ➼ 10:45 AM – 10:00 PM |
| Phone | ➼ 859.282.1630 |
| Address | ➼ Florence Square, 7727 Mall Road, Ste C Florence, Ky 41042 |
Have You Visit :-
Kona Grill Review: User Review, Rating, Price
Exploring Piada: User Reviews!
Are you already busy searching for 'Piada near me?' Wait! Let's check out the user reviews before investing time and money in the brand – it's always the wiser option!
Review By Go There! Try That! (Blogger):
"Piada is nice when you want Italian but don't want to spend a fortune.  It's also great when you don't always like the same thing as everyone else because you can create your meal, whether it's a pasta bowl, a salad, or a flatbread.  Just don't skip out on the Piada Sticks as an appetizer.  Oh, my cheesy goodness, these are good.  

I love the pepperoni and cheese.  Get some sauce on the side, and it's almost a meal.  Most of the time, I make my pasta bowl: So good and very filling.  They also have Italian sodas on tap (so-to-speak).  Piada provides a nice meal for the money, and it's pretty quick."

Review :
"We came for lunch on Sunday after church, and although we had to wait in a line, it moved fairly quickly. It's a fast food type Italian place. Alex was the guy who took our order. We had chicken tenders, a Harvest Grain Apple salad, Chicken Pasta Carbonara, and a Parmigiano Piada stick. We all liked our meals but weren't blown away by them. All in all, we'll be back."
By - Jilly070
Review:
"As many others have said here, and elsewhere, this is another Chipotle clone in terms of how the food is ordered and produced as well as the approximate price point involved, just the actual food is a bit different and of course, the focus is on Italian-ish flavors rather than texmexamerican.

My favorite item here is the steak Piada.  The steak is cut into much larger slices than the diced pieces of protein you get at Chipotle, and I love how it comes medium to medium rare (my preferred temp) by default. I also love that you can get lobster bisque for under 3 dollars.  It isn't the world's greatest lobster bisque, but it's solidly good, and the price just can't be beaten."
By - PollysArepaTruck 
Review :
"Had a late evening Saturday dinner, and it was perfect. Service was excellent, and food was made to order. Good gluten-free selections. The food had good taste. Good place for a quick and tasty meal."
By - Fredinmn
Check It Out :-
Flix Brewhouse Review: User Reviews, Menu, Prices, And More
Frequently Asked Questions (FAQs):-
Check out the most frequently asked questions about Piada mentioned below in detail.
1. What Is A Piada In Italian?
Ans: Piada is a thin flatbread of Italian origin, typically prepared in the historical region of Romagna. Generally, this exotic flatbread is made with the help of flour, olive oil or lard, water, and salt. The Piada brand, however, is a fast-casual restaurant chain serving Italian food in over 40 locations in the United States. 
2. What Company Owns Piada?
Ans: Piada is owned by Bravo Brio Restaurant Group. The owner and co-founder of the Bravo Brio Restaurant Group is Chris Doody. Chris Doody also happens to be the Chief Executive Officer of Piada, the fast-casual restaurant chain with over forty locations in the USA, known for their Italian menu!
3. Why Is Piada So Good?
Ans: There's so much to like about Piada. While the restaurants are chic and clean, the food is fresh and delicious. Plus, the killer customer service of the brand has always earned so many brownie points. Moreover, the takeout containers and the restaurant layouts are also quite cool – we totally love the brand!
And It's A Wrap: Bon Appétit!
Piada has been around for more than a decade now and in the past ten years, the brand has only grown across 49 locations. If you have never tried out food at any of the Piada restaurants then you are truly missing out. Head over to a nearby Piada today and fall in love with the Italian streetfood-style cooking!
Don't forget to share your experiences with the brand and your thoughts on their food in the comments below.
Have A Look :–