Would you prefer a short video over long, complicated text material? Several independent studies have proved that intro videos are the best medium to expose people to your brand, product, or service. They are effective at communicating all the vital information quickly, but they also help your audience better understand your offerings, provide a great brand recall and build a strong brand image.
Other than some fundamental requirements to create an intro video like a script, and production/ stock footage, a few concepts need to be taken into account to make your intro stand out.
Here are 10 different ideas that make your intro video more effective
1. Thumbnail, Title, and Description
First impressions make a difference, and in the digital space, thumbnails, titles, and descriptions act as a first impression of your brand. People come across your thumbnails even before they look at your content or offerings. An attractive thumbnail makes people get interested in your video.
Today, consumers are astute and informed. They make decisions in a split second, so creating a thumbnail is essential every time you make a video for your brand. Put yourself in the viewer's shoes and ask yourself, is this attractive enough to click on?
Title and description are no exception. While titles are also important for the search function make sure they are not mechanically written. The best titles and descriptions consist of superlatives and try to evoke emotions in the audience's minds.
2. Focus on the viewer
In the process of covering as much information as possible, marketers and brands often mistake taking and praising their product or service endlessly. A smart marketer understands that the priority has to be the consumer.
They should keep in mind that there's only so much information that a viewer can grasp before getting overwhelmed. Hence, only essential information is to be included in your intro video.
3. Evoke emotions
'People remember how you make them feel.' This quote perfectly describes mass behavior. We are designed to pay close attention to the feelings that some things evoke between us, which are the things that we have remembered for a long time.
If you consider this simple principle while creating an intro video, you'll never go wrong with attracting and engaging people. While the primary objective of your intro video is to inform people about your product or service, invoking emotions in them is what gets them involved.
Using music and stock footage are great tools to connect with people emotionally. Several video intro makers in the market provide you with a large library to choose these tools. Using these tools, you can take your intro video to the next level.
Consider Going Through: Why YouTube Videos Not Playing – Most Effective Fixes
4. Use transitions
Transitions are one of the most underrated tools to make your intro video interesting and attention-grabbing. We often fail to realize the difference good transitions can make. Transitions that are synced to music add up to the entire experience.
Earlier it would require professional-level editing skills to make interesting transitions between your videos, but it is not the case anymore. A good video intro maker will provide you with a bundle of transition presets and templates that you can use while making your intro video. Just try it out yourself for your next video and see the massive difference it can make.
5. Use the problem-solution method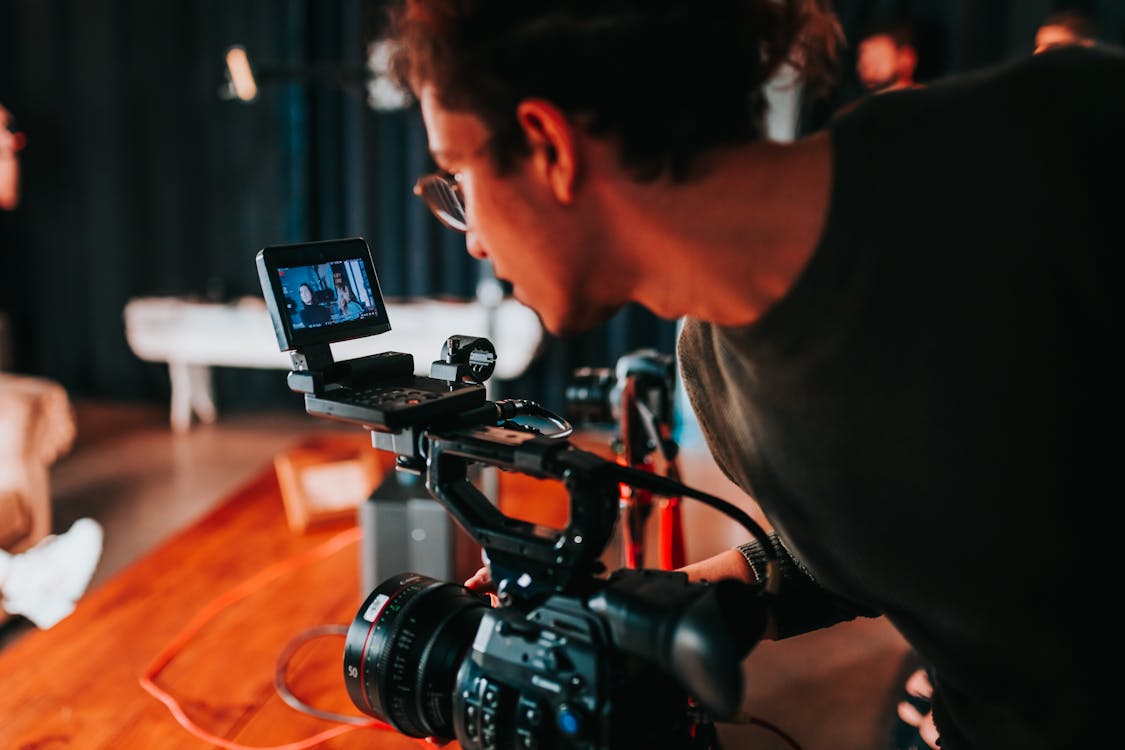 At the bottom of any product or service lies a problem or inconvenience that people want to fix. Perfectly tapping into these problems takes you far ahead of the people you compete with. Once you identify the problem that your product or service is solving, all you need to do is form a narrative for your intro video around it.
This means establishing the problem briefly and introducing your product or service as a Bollywood hero that will instantly erase all your worries. Problem-solution type of video is generally better perceived by the audience as they consider small human insights. These videos can connect on a human level with the audience.
6. Make people want more
As counterproductive as it sounds, do not reveal everything as soon as you get a chance. Sometimes adding hooks and cliffhangers to your intro videos make them much more engaging. Try to incorporate the FOMO element into your communication, where you save the most important piece of information at the end.
The obvious advantage of this is your intro videos get a high watch time. In such cases, people tend to watch your entire video to see what's coming up next. Because of this extended watch time, the brand and product recall also improves in the consumer's minds.
7. Use engaging music
Imagine any of the intense movie scenes from your favorite movies; chances are these scenes were made intense with the sound effects used in them. It is universally accepted that music can change the video in its entirety.
From background score to sound effects and transitions on the beats, music can make people engrossed in the video. You can find a huge library of music in video intro maker software. Using them can get your intro video a longer watch time, more engagements, and excellent results.
Consider Going Through: How To Reverse A Video On Tiktok? A Complete Guide
8. Use text to ensure the viewers and listening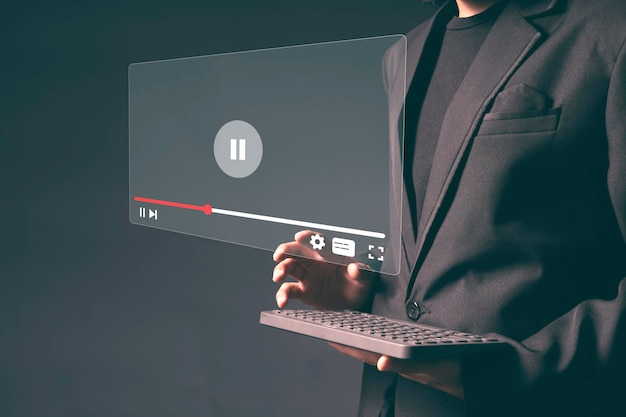 You must have come across videos where the voice-over is also visible in the text on your screen. This is the classic way of grabbing people's attention, and some of the biggest brands in the world do this in their intro and launch videos, including Nike and Apple.
Even though the video has a voice-over, when you see text on the screen, you tend to follow and read it. This makes the content twice as sticky. If you want to go a step ahead with the text, try adding transitions to the text. That way, people can't take their eyes away from the video.
9. Add interesting statistics
Another thing that interest a wide range of audience is adding numbers and statistics to your intro videos. When made authentically, these numbers can be used to gain credibility and trust in your brand. You can play around with statistics in your videos by creating visuals and adding pie charts and graphs. These tools also come in handy when you want to show things like growth or product designs.
Have fun!
This is probably the most important thing to remember while making an intro video. There are no limits to expressing your brand creatively. Experiment with as many formats as possible, get creative in your process and try out different things in your intro video. Find a good video intro maker who will care for all your resource needs, from stock video footage to background music, sound effects, transitions, and color grading. This software is widely available and accessible at very economical rates. Humanly expressing your brand will fetch you engagements like nothing else!
While making an introduction video is an important milestone for any brand, don't fall into overanalyzing every creative bit that goes into the process. Creativity is meant to be felt and transferred, so take the shot in the dark and put in your work to make it work. All the pointers discussed above will surely help you develop a great intro video that will attract a large group and engage many!
Read Also: