Greetings Techies!
When exploring the recent market of MacBook, the name resonating with the maximum impact would be, The MacBook Pro 2022. It has similar characteristics to the 13-inch M1 MacBook Pro, released in 2020. This design, in turn, resembles that of the 2016 MacBook Pro edition.
However, certain additions have been made to the 2020 version of the gadget, before its grand debut in 2022. Some of the additions that satiates my technological appetite would be, a new processor, along with speakers that support Special Audio, a 224GB memory card, and a jack equipped to handle high impedance headphones.
With that being said, scroll through this article to gather more information about this particular Apple gadget.
Defining MacBook Pro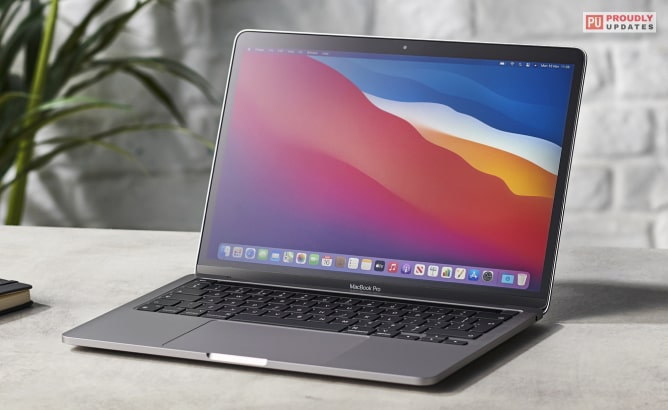 The 2022 MacBook Pro has a screen size of 2560 x 1600, along with the same old Magic Keyboard, Touch Bar, and 2 Thunderbolt Ports, along with the same old slightly tapered edges.
MacBook Pro 2022 release date was recorded on the 24th of June, of the same year. This 13-inch MacBook Pro had inherited a few other technical genes from its predecessors. For instance, the MagSafe charging, SDXC slots, HDMI ports…no, not these!
Neither the 1080p upgraded webcam, along with the sleek Mini LED Display. How sad!
However, the processor and the adapter, which is powerful by 6 Watts- are game changers.
The new MacBook Pro 2022 (M2), uses Apple's signature custom Arm silicon, just like the M1. Although, if compared in terms , the M2 is noted to have a better bandwidth memory, more number of transistors, an updated media engine along with additional GPU cores.
MacBook Pro Specifications:
Some of the notable features of the MacBook Pro 2022, would be:
1. Appearance:
The MacBook Pro 2022 edition is available in both silver and space gray, options.
2. Display:
The MacBook pro 2022 offers a 13.3-inch, diagonal retina display with 500 nits brightness. The LED-backlit display is supported with IPS technology. The native 2560-by-1600 resolution supports millions of colors at 227 pixels per inch, with an additional wide color (P3) support
3. Media Engine:
The MacBook Pro 2022 offers a hardware-accelerated H.264, ProRes, HEVC, & ProRes RAW. Along with that, there is a video decode and encode engine. However, the ProRes encode & decode engine, is an additional treat.
4. Chip Setting:
The Apple MacBook 2022 (M2) has an 8-core CPU with four performance cores & four efficiency cores, a 16-core Neural Engine, a memory bandwidth of 100GB, along with a 10-core GPU.
5. Battery Power:
The MacBook Pro 2022 has a battery life of 20 hours, depending on the Apple TV app movie playback. Not only that, but it also offers 17 hours of wireless web, approximately. The long battery life is a product of the 58.2-watt-hour lithium-polymer battery.
It also comprises a 7W USB-C Power Adapter.
6. Storage System:
The Storage system is 256GB SSD, and is configurable upto 512GB, 1TB, or 2TB.

7. Memory:
It has an 8GB unified memory, along with configurations ability ranging between 16GB or 24GB.

8. Camera And Audio:
The MacBook Pro 2022 has a camera quality of 720p FaceTime HD, along with an advanced image signal processor with a computational video.
With respect to the audio, the MacBook Pro 2022 has stereo speakers possessing an enviably high dynamic range. This wide stereo sound system has a 3.5 mm jack to support the advanced headphone, having a higher impedance.
The studio-quality 3-mic array set up with a higher signal-to-noise ratio, along with a directional beamforming- is epic!
9. Wireless Connectivity:
The MacBook Pro 2022 offers wireless connectivity, for both Wi-Fi (802.11ax Wi-Fi 6) as well as Bluetooth (Bluetooth 5.0)
10. Charging & Expansion:
The MacBook Pro 2022 charging and expansion set-up includes: two Thunderbolt / USB 4 ports with support for:
A DisplayPort, charging, USB 4 (upto 40Gb/s), Thunderbolt 3 (upto 40Gb/s), and USB 3.1 Gen 2 (upto 10Gb/s).
11. Keyboard & Trackpad:
The MacBook Pro 2022 has a backlit Magic Keyboard facility with an ambient light sensor, a Touch Bar and ID, and 65 (U.S.) or 66 (ISO) keys, which comprises four arrow keys in an 'inverted T' setting.
Whereas, its Force Touch trackpad ensuring a pressure‑sensing capability, & the precise cursor control, the MacBook Pro 2022 enables accelerators, Force clicks, Multi‑Touch gestures, and pressure‑sensitive drawing.
12. Weight & Size :
The height of the MacBook 2022 is 0.61 inches (1.56 cm), which complements its 11.97 inches (30.41 cm) width, 3.0 pounds (1.4 kg) weight, and 8.36 inches (21.24 cm), depth.
13. Operating Systems:
The MacBook 2022 has one of the most advanced operating systems for the desktop- macOS. One of the most popular in the whole world.
14. Accessibility:
The MacBook 2022 offers special accessibility features, which assist people with disabilities to be able to use this electronic gadget, in its entirety. With its in-built support for hearing, vision, learning, and mobility, one can use this device to create amazing results.
15. Operating Requirements:
Some of the primary operating requirements include:
*A frequency of 50Hz to 60Hz
*A line voltage ranging from 100V – 240V AC
* A storage temperature between −13° – 113° F (−25° to 45° C)
*An operating temperature between 50° – 95° F (10° to 35° C)
*An operating altitude, which is tested upto 10,000 ft
*A relative humidity within the range of 0% to 90% non-condensing
*A maximum shipping altitude upto 35,000 ft, and
*A maximum storage altitude upto 15,000 ft
To look at some of the additional features you can visit the official website of Apple:
https://support.apple.com/kb/SP870?locale=en_US
The Pros And Cons Of MacBook Pro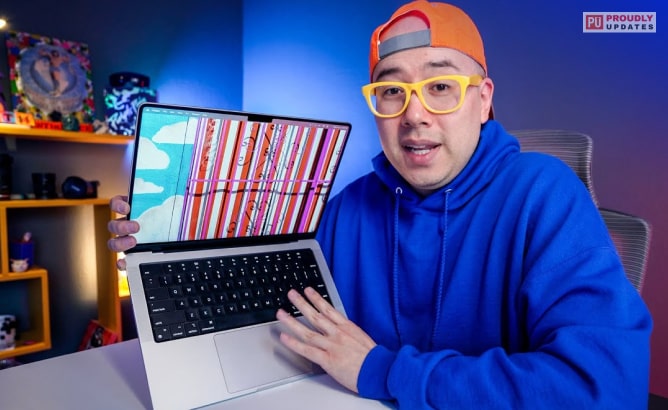 The MacBook 2022 is no different than other electronic gadgets. Hence, let us look at some of the pros and cons of this gadget.
MacBook Pro Pros:
*The MacBook Pro 2022 supports an amazing battery life.
*It also offers its users a blazing-fast performance.
*It has a comfortable keyboard.
*It also has a sharp and vibrant display.
MacBook Pro Cons:
*The MacBook Pro 2022 offers a limited number of ports.
*It also has the same old design.
*Even the webcam dimension is the same as the former edition being, 720p.
How Much Does A MacBook Pro Cost?
The MacBook Pro 2022 rate starts from $1,299 on the basis of the base specs, offering 8GB RAM & a storage of 256GB SSD.
In case, you are looking for a better configuration, the one with 24 GB LPDDR5 RAM & a storage of 2TB. The cost might be somewhere around $2,499.
Frequently Asked Questions(FAQs):–
No amount of explanation is enough when it comes to technology. Therefore, let us look at some of the questions, that users have been inquiring about:
1. What Can A MacBook Pro Do?
Ans: Your Macbook Pro is equipped to perform tasks, namely, creating presentations, editing & sharing videos and pictures. Apart from that, you can also enjoy reading books, listening to music, and watching movies, on your MacBook Pro 2022.
2.  What Ports Are There On The New MacBook Pro 2022?
Ans: The new MacBook Pro 2022 comes with two Thunderbolts and USB 4 ports, that offer multiple support. 
3. How To Use A MacBook Pro?
Ans: Here are some of the essentials that you need to know, while using a MacBook Pro
➼ Unlike most computers, the macOS does not offer a start menu. 
➼ Also, when using a  macOS, you will have to use the Command (Cmd) key to exercise the shortcuts. The Ctrl keys have got different roles to play, on the Mac keyboard. The Mac keyboard also offers an Option key (Opt), instead of the Alt key- popularly noticed on Windows.
➼ The new operating system is no less than a new job profile.
➼ You will usually find the macOS menu bar on the top of the screen, but it keeps changing with your shift in focus, regarding the apps. 
➼ Do not get scared by the Spotlight option. It is the search bar of the macOS. The shortcut key would be Cmd + Space.
➼ Running along the bottom of your screen will be the macOS Dock offering you a shortcut to the installed apps. 
Check out this beginner's tutorial, to obtain a more comprehensive knowledge.
The MacBook Pro User Reviews
As per recent records, the MacBook Pro 2022 has been rated 4.2, by its users. Here are some of the significant user reviews:
According to Aivy Hp, 

"I purchase Mac Pro 13 in July 2014, and just after I registered it with the upcoming July Cal Bar exam and download the exams, the Wi-Fi stopped working. I called for technical support but the technician could not fix it. He scheduled a reservation for me with an Apple store in Berlinggame to bring in for repair. Unfortunately, it confirmed the Wi-Fi problem is irreparable, and the hard drive needs to be replaced, but Apple no longer make replacement parts for that model. So this Mac Pro, can no longer have Wi-Fi. I was seeing red at the store, thinking I was ripped. I spent almost $1400 for it, now it?s in the eight year, and at this critical moment the Wi-Fi crushed and Apple could not repair it. I don?t think I will buy any Apple products from now on. They are expensive, though look fancy, some are potentially defective. Not dependable at all!"

According to Sushovan Saha,

"Macbook Pro 2019 has everything that you can ask for in a laptop :Colour Accurate high resolution screenGreat sounding speakers . Best in laptops so far .Awesome battery life .Buttery smooth OS .Super powerful notebook in a sleek and stylish unibody chassis .Amazon delivery was great and fast .Well done Apple !!"

Read Also :