The skyrocketing price of the most popular cryptocurrency, Bitcoin, has created a frenzy within the investment world.
Cryptocurrencies have created a modern-day gold rush with a total market capitalization of almost $3 trillion in November 2021. Such high numbers and many cryptocurrencies to choose from can be overwhelming.
Mooning has become a popular term referring to the sharp increase in cryptocurrency prices. Despite all the hype, not all crypto coins are mooning. Some have emerged to be investor favorites, while others stay unrecognized.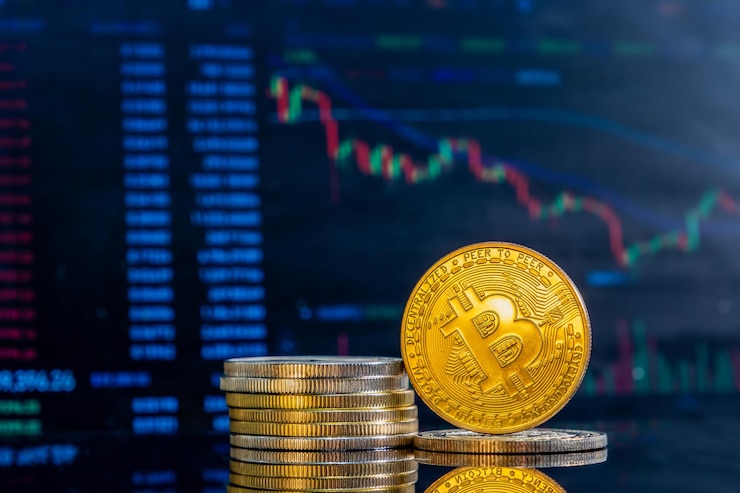 1. Picking the Right Token
When you hear about crypto, the first thing that comes to mind is Bitcoin or Ethereum. As of August 1, 2022, Bitcoin has a market cap of $441 billion, while Ethereum's is $201 billion. Dogecoin is also popular, with a market cap of $9 billion.
Other popular crypto tokens are Tether at $66 billion, USD Coin at $54 billion, Binance Coin at $53 billion, XRP at $18 billion, Cardano at $18 billion, Binance USD at $18 billion, Solana at $15 billion, and Polkadot at $10 billion. How do you choose the best one to invest in?
2. Fundamental Analysis
Extreme volatility means market capitalization is not reliable evidence for investing in a cryptocurrency. You need to understand the underlying nitty-gritty before jumping aboard. Search for the people behind the coin, their vision, strengths, developments, and long-term ambitions.
Unlike technical analysis, a fundamental study is easy, even when you are new to crypto. Pay attention to where the token derives its value to avoid Ponzi schemes. Understand the project itself and the solution it brings to the industry.
3. The Community
Rug pulls are malicious maneuvers common in the cryptocurrency industry. Knowing and being part of a cryptocurrency community will help you know where it is heading. Strong communities with massive and loyal followers indicate the belief and intentions of the cryptocurrency.
Most community forums are on Reddit subreddits or Discord channels. Some information is also available on YouTube. If you are in countries with strict internet censorship and restrictions, you might not access these communities.
However, transmitting your data through cURL with a proxy will help you access geo-restricted sites anonymously. Since most Windows 10, Mac OS, and Linux devices come with cURL, you will not have to worry about setting it up.
As an investor, you must conduct extensive research when investing in assets, including cryptocurrencies.
You may find relatable: Investing In Mint Gold Or Silver
4. The Team
The expertise and prior experience of the team behind the token play a significant role in the success of any cryptocurrency. Furthermore, the team's credibility indicates whether it is likely to pull the rug out.
A lack of transparency from the team is a huge red flag. Deeply scrutinize the founder's history, focusing on previous projects and experience with cryptocurrencies. Examine the executive team to determine their overall outlook for their project. Finally, check whether they have partnered with established firms with good track records before investing.
5. White Paper and Road Map
The fundamentals of any crypto coin are on their white paper. With every cryptocurrency, the release comes the white paper. It explains the underlying technology, the purpose of the token, the team's vision, and the inner workings. The document will help you decide whether it is worth investing in the project.
A well-defined roadmap will have a clear indication of the cryptocurrency development pattern. It will also show you how it plans to evolve within achievable timelines. That way, you can anticipate successful adoption and growth and project its future value.
6. The Current and Future Coin Supply
Find the number of coins currently in circulation to determine the cryptocurrency's liquidity. Also, check how many tokens are available for mining. Too much supply with low demand leads to an influx and a drop in the cryptocurrency's value.
With cryptocurrencies with limited coin supply, their values rise with increasing demand. Always look for coins with a cap on how much you can mine. Besides, check the developers' commitment to reducing supply by burning. This move reduces the number of coins in circulation, increasing their value.
Final Words
As an investor, you must conduct extensive research when investing in assets, including cryptocurrencies. Cancel the noise and hype about thousands of cryptocurrencies and dive deep into research before throwing your money at any coin. The steps above are the bare minimum when looking at crypto as your next investment.
Additionals: