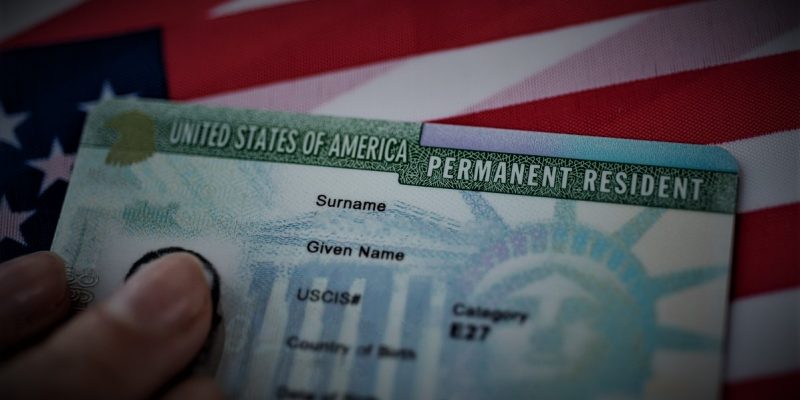 Also known as a permanent resident card, a green card is a document that you receive to become an inhabitant of the USA. You can also apply for permanent residency in the country after staying there for three-five years.
But, how long does it take to get a green card?
Who can apply for it?
We have answered all of your queries elaborately in the following sections. Make sure to keep reading to find out more about it.
How Long Does It Take To Get A Green Card?
Primarily, most people tend to apply for a green card when they are traveling to the country for employment purposes. Hence, while making an application for the same, a question might arise in your mind – how long you have to wait for a green card?
Well, in essence, the processing time of a green card tends to be somewhere between 10 to 38 months. However, it would also depend on two aspects –
Where you're applying from?
What's the type of green card you're looking for?
There are generally six types of green cards available out there. These are – 
Employment-based green card
Family-based green card
Diversity lottery green card
Longtime-resident green card
Humanitarian green card
Other green cards
Amongst these, usually, the longtime-resident green card requires more time to get processed.
You can apply for a green card while you're in the USA or from a nation other than the said country.
Within The USA: When you're applying from within the country, you'll only have to wait for near about 13 months. However, if you're requesting the same for any other relatives of yours, you may have to wait for more than two years.
Outside Of The USA: Unlike the former, if you're applying for a green card from somewhere outside of the USA, you'll need around 4-6 months. However, the period might get delayed even more if any technical difficulties occur.
Who Can Apply For A Green Card?
If you want to apply for a green card, you must be eligible for specific categories. Here's what you need to know about it.
Applying Through Family
If you're the spouse, parent, or unmarried child of a USA Citizen, you can apply for the card under the "immediate relative" segment. The same rule applies to a fiancée as well.
Besides, if you're a widower or widow of a USA resident, you may make an application for a green card as well. Finally, you can also apply for the card as an unmarried or married child, spouse, brother, or sister of the country's resident.
Applying Through Employment
In the case of employment, you can apply for a green card through three different categories. These are –
Immigrant worker (first, second, or third preference immigrant employee).
Immigrant investor (you've invested more than $ one million in an employment area).
Physician national interest waiver (a doctor who has agreed to offer full-time service in a USA-based hospital).
As A Special Immigrant
The segment of special immigrants is a little different from the former options we have talked about before. Here's what you need to know about it.
Religious worker (if you want to work for a non-profit religious organization)
International broadcaster (if you're working under a global media agency)
Special immigrant juvenile (if you're a juvenile who requires the protection of a USA-based court)
Iraq or Afghanistan National (worked as a translator or interpreter, Iraqi-employed worker for the USA government, or a member of the ISAF)
Asylee Or Refugee Status
Finally, you can apply for a green card through your refugee or asylee status as well. Here's what you need to know in this aspect –
Refugee (you were provided the refugee status at least one year ago)
Asylee (you were admitted to the asylum at least twelve months ago)
Final Say
When it comes to becoming a green card holder, you can apply for the same in various ways. However, remember, no matter what you do, you have to wait for at least six months to get your documents from the authority.
Therefore, if you are considering moving to the USA for employment purposes, make sure to provide your application as quickly as possible.
Read Also: